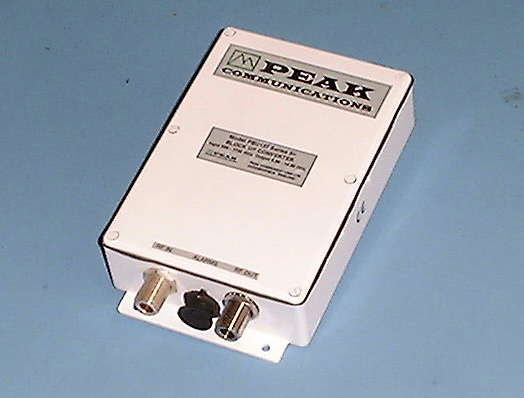 New Product Release – Outdoor L-Band line amplifier with active slope compensation.
The PLALH2150 series builds upon the existing extensive range of Peak indoor and outdoor line amplifiers to provide solutions for overcoming the losses associated with cross-site installations, whilst incorporating user variable gain & slope controls for optimisation of the RF chain performance & providing ultimate flexibility during commissioning.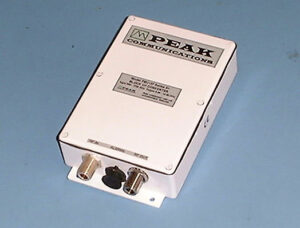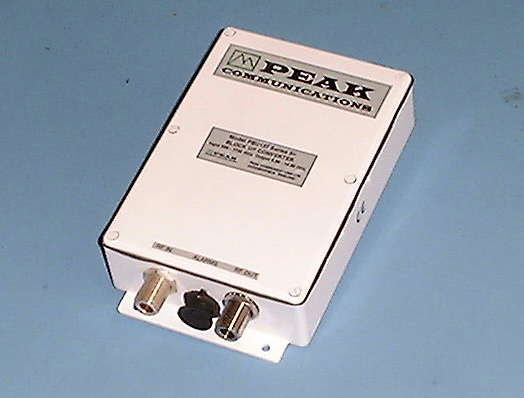 Specific versions are available for both transmit & receive systems, optimising either critical RF output levels or noise figure, as appropriate.
Offers Ethernet based remote control as standard with embedded web server & supporting SNMP, allowing comprehensive remote monitoring and control. Also available with a plug-in hand-held local control module providing site engineers with a convenient method to optimise performance at the antenna/ hub during commissioning & maintenance.
Powered either via the IFL or a separate DC connection, the units are constructed of high-grade components to give the ultimate gain flatness and stability performance, they are offered in a fully weatherproof sealed chassis designed for mounting in outdoor, exposed locations.
Peak Features;
User variable gain & slope compensation, as standard.
High gain flatness and stability performance.
Temperature compensated for thermal stability and fast warm-up.
Comprehensive Ethernet control as standard plus optional hand-held local control module.
Amplifier low current alarm monitoring.
Rugged weatherproof housing.
Multi-channel units and custom configurations available.